Everything you need to know about Medical Device Manufacturing Regulations Post Brexit
Guide
The UK's exit from the EU has brought with it a whole host of new regulatory requirements that the medical device industry must take action on to continue selling their products in the UK and the EU.
Find out what these are by downloading a copy of our Post Brexit Regulations for Medical Device Manufacturing guide.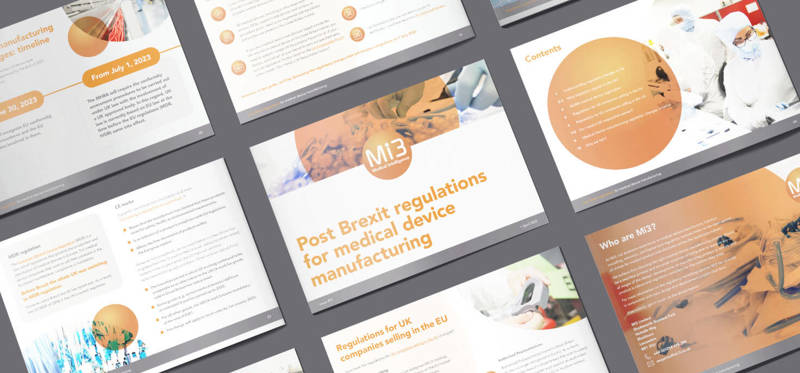 Combined with the new European MDR and IVDR regulations, UK and EU manufacturers alike have a lot to consider and get right moving forward. With regards to Brexit, since 1 January 2021, there have been a number of changes to how medical devices are placed on the market in England, Wales and Scotland.
By downloading the Post Brexit Regulations for Medical Device Manufacturing guide, you'll understand:
Regulation changes so far
MHRA medical device registration
Regulations for selling in the UK and EU
Whether you need a UK responsible person
Regulation changes: a timeline
Previous Post