Free Guide to MDR Classification Rules
Guide
The classification of medical devices is changing with the implementation of the EU MDR that finally come into force in May 2021. All new products intended for sale in member states must be classified according to the 22 MDR rules; there are four new rules (currently 18 classification rules in the Directive), which are special rules pertaining to products that may not have otherwise been classified appropriately or at all.
The MDR classification rules in Annex VIII (Annex IX of MDD) mean that you may require a new conformity assessment route for your products. Classification remains essentially the same under the MDR, but it is recommended to do a thorough assessment of all devices and not to rely on current classification. The definitions and basic principles have some minor changes.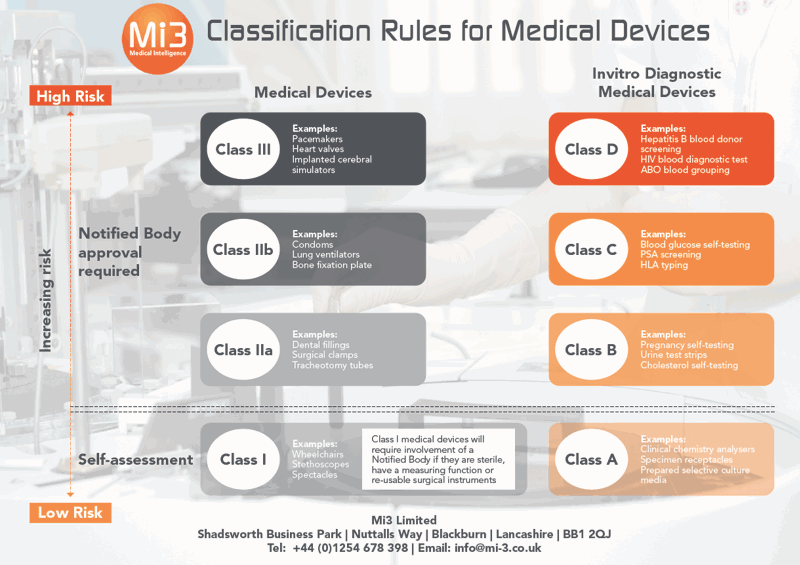 Classification Overview
These classification rules apply to the EU MDR only and other jurisdictions have other classification rules to follow.
The MDD, IVDD and AIMDD will continue to apply in Great Britain following Britain's exit from the EU. The UKCA mark is a new product marking that will be used for certain goods including medical devices, that are placed on the Great Britain market from 1 January 2021. However the MHRA will continue to recognise the CE marking until 30 June 2023.
It will become a legal requirement from 1 January 2021 that manufacturers who are based in Great Britain and hold CE certification from an EU Notified Body must have an Authorised Representative based in EU for continued access to the EU.
If you're unsure whether your existing products require re-classifying or need help in determining what your new device should be classified as, request our comprehensive 8 page guide on MDR classification rules here and we will send it straight to your inbox:
Previous Post
Next Post